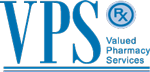 Carving out your pharmacy benefits with VPS could save you 25%.
VPS can help you save big – while improving service and satisfaction.
Traditional pharmacy benefits simply don't measure up to the demands of today's world. That's why more than 80% of the Fortune 500 is already carving out their benefits.
When you make the switch from fully-funded to self-funded, VPS consultants will guide you through your options.
Greater flexibility in plan design
Ownership of claims data
25-30% contract savings
Ability to customize benefit offerings.
In short, we will help you save on your pharmacy benefits, while making them both more effective and easier for you to manage. Fill out the form on this page to start a free claims analysis.
We save our clients an average of 25-30%.
How much can you save by carving out your pharmacy benefits?
Sign up for a free claims analysis.
Here's how it works.
Our consultants and clinical professionals will work hand-in-hand with you to identify your goals. Depending on your needs, our additional speciality programs, including Medication Therapy and Adherence Management, can help you save even more beyond the 25-30% contract rate.
Benefits of working with VPS include:
When you partner with VPS, you get the buying power of 1,250,000 covered lives, yielding contract savings that are 25-30% lower than if you negotiated with PBMs on your own.
Our state-of-the-art technology will proactively identify opportunities for improved prescribing and utilization models based on accepted evidence-based criteria.
Our team of clinicians will advocate for your employees and their dependents, considering efficacy first and cost second.
We oversee all aspects of your relationship with your PBM. Your dedicated account team applies insight, technology and clinical programming to break down the most difficult and distressing of PBM challanges.

Think carving out might be right for your organization?
Fill out the form on this page to start your claims analysis, and we'll help you see how much you could save.
636.552.9100