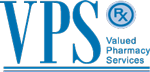 Uncover opportunities to reduce pharmacy spend with advanced technology from VPS.
RxIQ is our proprietary technology platform providing robust client reporting through the year. Our AI alerts notify us of real-time utilization fluctuations for every client. Daily surveillance of every plan's performance is our gold standard to prevent wasteful or inappropriate high-cost drug use.
Our team receives alerts on many metrics including but not limited to:
High-cost non speciality claims exceeding $1,500
High-cost speciality claims exceeding$10,000
Newly diagnosed speciality patients
Generic Dispensing Rate (GDR) change of more than 1%
Claims activity change of more than 15%
We save our clients an average of 25-30%.
How much can you save by carving out your pharmacy benefits?
Sign up for a free claims analysis.
Here's how it works.
After your claims analysis is complete, we'll work with you to identify goals based on what we discover. Right from the start, our contract negotiations with PBMs on your behalf will deliver savings of 25-30% compared to your current plan. In addition, we'll explore additional speciality programs that deliver even greater savings, year after year.
Benefits of working with VPS include:
When you partner with VPS, you get the buying power of 1,250,000 covered lives, yielding contract savings that are 25-30% lower than if you negotiated with PBMs on your own.
Our state-of-the-art technology will proactively identify opportunities for improved prescribing and utilization models based on accepted evidence-based criteria.
Our team of clinicians will advocate for your employees and their dependents, considering efficacy first and cost second.
We oversee all aspects of your relationship with your PBM. Your dedicated account team applies insight, technology and clinical programming to break down the most difficult and distressing of PBM challanges.

Make a difference for your bottom line –

and in your employees' health.
Signup for a free claims analysis using the form on this page, and see how we can help you transform your companies pharmacy benefits.
636.552.9100