COVID-19: Testing in the Workplace and Blocked Vaccine Mandate
DRUG UPDATES: Cost Decreases and FDA Approvals
LEGISLATION: Reduced Out-of-Pocket Drug Spending and Pharmacy Chain Liability

COVID-19 Updates
Vaccines: COVID-19 & More
Drug Updates
Legislation Updates
Pharmacy Fraud, Waste & Abuse

Drug Pricing
Oncology
FDA Accelerated Approval Program
New Approvals
Biosimilars – FDA Seeking Consistency
Biosimilar Patent Struggles
Legislative Updates

COVID-19 Resources
COVID-19 Notable News
New Drug Release – Long Acting HIV Injection
Weight Loss Management/Obesity Coverage
Healthcare Trends to Watch in 2021

Haven Healthcare
Highlights of New Drug Approvals
An Update on Biosimilars
Amazon Enters the Rx Space
COVID-19 Vaccines: Keeping Your Employees Safe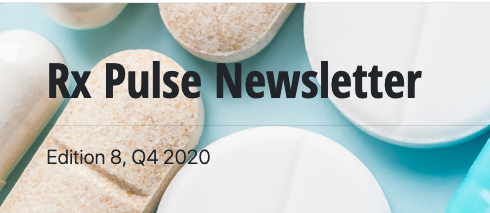 White House Executive Orders
Drug Updates
PBM Pricing Transparency
Healthcare Accessibility
Technology and Innovation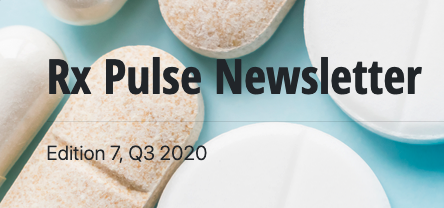 COVID-19 Treatments
Pandemic Drug Pact
Telehealth
Looking Beyond COVID-19
New Drug Releases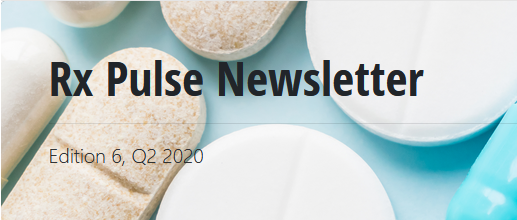 Federal Legislative Updates
State Legislative Updates
Industry Consolidations
Drug Price Increases — Generic Labels
Rare Diseases & Gene Therapy
New Drug Releases
Innovations
Technology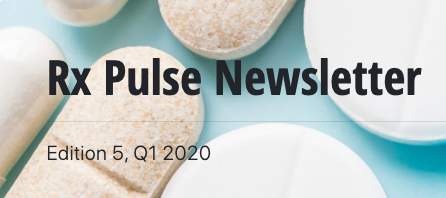 CALIFORNIA: Paving the way in drug affordability and accessibility
Trump admin releases plan for states to import (some) drugs from Canada
Congress repeals the ACA's Cadillac, HIT, and Medical Device Taxes and Enacts the SECURE Act
Fifth Circuit Rules Individual Mandate Unconstitutional, Punts on Whether Entire ACA Must Fall
Most important drugs approved in the last decade
Top 4 Healthcare Trends to Watch
Safety Tip: Vaping and Marijuana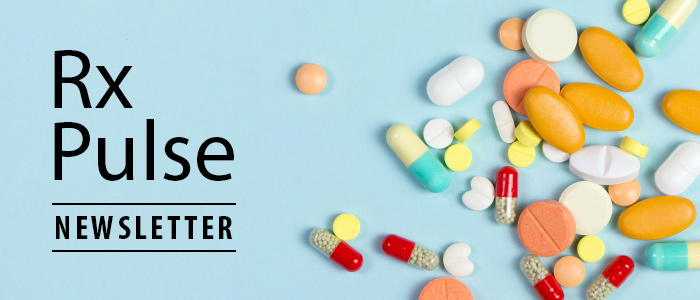 PBM Executives Questioned on Drug Pricing Practices by Senate Finance Committee
Opioid Follow-Up: Major Crackdown on Prescription Opioid Crime
Industry Breakthroughs for Gene Therapy
Anthem: IngenioRx Client Transition Update
First Treatment for Post-Partum Depression
Seasonal Allergies: Nip Them in the Bud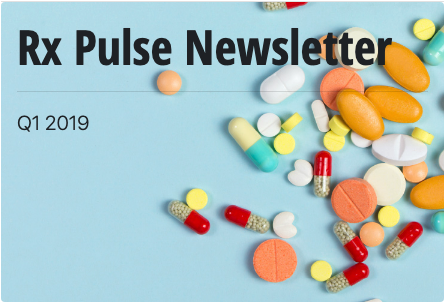 How Trump's Latest Plan to Cut Drug Prices Will Affect You
Washington measles outbreak climbs while other states grapple with the disease
FDA Approves Record Number of Drugs in 2018
The 5 drugs to watch in 2019
Kaiser Clinicians Share Opioid Reduction Tips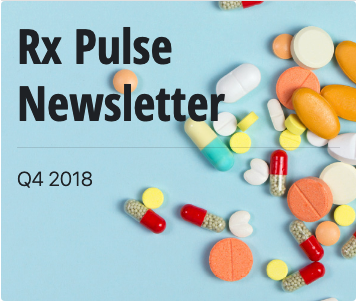 The Amazon PillPack Acquisition
Recent FDA Approvals
Challenges with PBM Contracting: Four Keys to Choose the Best PBM
Keys to a Successful Implementation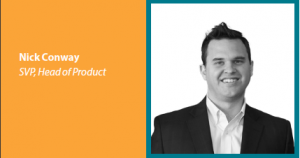 On Tuesday, November 17, Amazon announced the launch of Amazon
Pharmacy, a new store on their platform that allows consumers to complete a prescription transaction, as well as the Amazon Prime Prescription Savings Benefit.
National Institute for Health

This Web site gives easy-to-read, accurate descriptions of conditions, causes, symptoms, and treatments by linking to trusted Web sites for specific information. For instance, someone looking up bone cancer would be linked to the bone cancer page on the National Cancer Institute Web site.
Drugs.com

Patients can read about their prescriptions or research the various drugs available for their condition. This site provides an easy-to-use drug interactions checker, and an innovative pill identification wizard that allows patients to enter the shape, color, and imprint of their mystery pill and view photographs of potential matches to identify the medication.
American Diabetes Association

Not only gives extensive information about diabetes, its treatments, and ongoing research, but it also offers patients advice on nutrition and meal planning, fitness regimes, and lifestyle changes, and connects them with support groups in their communities.
Medline Plus

As well as offering patients information on wellness, diseases, drugs, and other health topics, this site has an extensive searchable medical encyclopedia with cool pictures and diagrams and a medical dictionary that gives spelling and pronunciation tips. It also offers health information in more than 40 languages.
Mayo Clinic

Offers extensive disease/condition information, and goes a step further with its comprehensive and helpful "Treatment Decisions" section, Q&A section called "Ask a Specialist," and a plethora of interactive quizzes, self-assessments, and calculators under "Health Tools."
Cleveland Clinic

Provides well-organized information on diseases, treatments, procedures, drugs, and current research. What sets this site apart is its use of multimedia formats: check out the very cool interactive tools, video health talks, online health chats, podcasts, and webcasts.